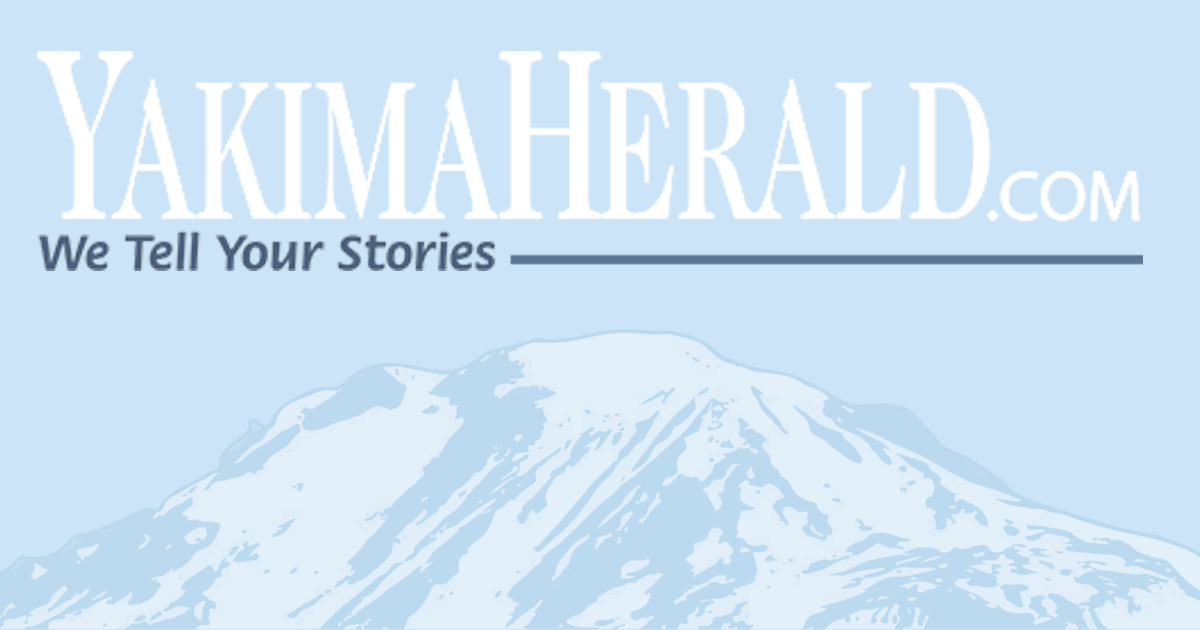 Astria Health has seen big leadership changes since filing for bankruptcy in May 2019.
The most notable departure came last fall, announced on Election Day, when former CEO John Gallagher stepped down. Gallagher cited family health issues as the reason for his departure.
The announcement was noteworthy as Astria Health was just a few weeks from getting its reorganization plan confirmed by the U.S. Bankruptcy Court. Gallagher said in November that the organization's progress with reorganization was a reason why he felt at ease stepping down from his role.
Gallagher's departure is one of just several leadership changes seen over the last year. Former chief financial officer Cary Rowan retired last year. Dawn O'Polka, the organization's chief communication executive, also left the organization last year. Astria Toppenish Hospital has had several different CEOs and chief operating officers in the last year.
Brian Gibbons is now leading Astria Health as CEO. He started the role in an interim capacity after Gallagher stepped down, and the board voted to make the change permanent in late January. Gibbons retains his CEO role with Astria Sunnyside Hospital, where he has worked since 2013. Maxwell Owens, who previously served as Astria Health's senior vice president of finance, moved up to the CFO position in August, according to court documents.
Astria Health did not make Gibbons or Owens available for interviews for this story and refused to answer several questions regarding the organization's leadership, including questions about Gallagher and Rowan's consulting roles for the company.
Executives now Astria Health employees
Another key change is that executives are Astria Health employees, a shift made as part of the bankruptcy reorganization plan.
Previously Astria Health had a contract with a third-party company that employed Gallagher, Cowan and the organization's executives and managers. Previously, Astria Health worked with HealthTech, a Tennessee firm, but by January 2018, Astria Health had a contract with AHM, a management company owned by Gallagher and Cowan.
The U.S. Bankruptcy Court approved a motion to seal compensation information for Astria Health executives. However, a financial statement shows that Astria Health paid AHM a monthly fee of $314,073 in November. That amount dropped to $79,062 in December, reflecting the shift of executives from contract employees of AHM to employees of Astria Health.
Astria Health, in a written response, said it expected "no change" with executives being employed by Astria Health directly.
Astria Health still has a contract with AHM for Rowan and Gallagher, who are still doing consulting work for the organization, according to court documents. A stipulation included terms of that work, but the court has sealed the terms and they are not accessible to the public.
Astria Health board
The makeup of Astria Health's board of directors and oversight of the organization remains unclear.
Astria Health does not provide information about its board of directors on its website, nor did it supply any names when asked by the Yakima Herald-Republic.
In a court document from November, four names are on a list called "Reorganized Astria Health Directors." Maureen Ames Spivack, Kimberly Anne Clift, Debbie Jo Ahl and Jim Hansen are listed. None of them were listed as part of the board when Astria Health filed for bankruptcy in May 2019.
In May 2019, according to a document enclosed with Astria Health's bankruptcy filing, the board for Astria Health included chairwoman Mary Ann Bliesner and trustees Dr. Derek Kieta, Ryan Maxwell and Tom Strohm. Former Astria Health CEO John Gallagher was also a trustee.
Other documents, such as Astria Health's 990 forms, do list board members, but the latest 990 form publicly available is from the 2017 tax year.
Bliesner was not on the list recently filed in court. Bliesner, as board chairwoman, was quoted in an Astria Health news release in January about its loan from MultiCare Health System.