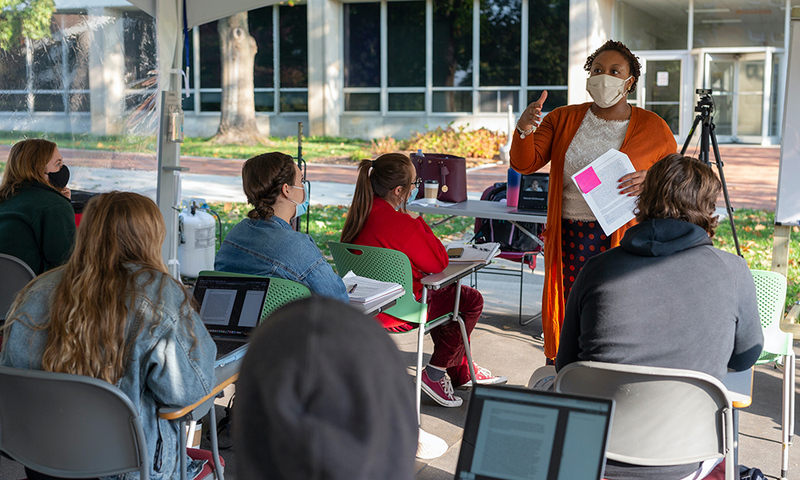 According to the CDC, African Americans are 2.3 times more likely to experience infant death and 1.9 times more likely to die of diabetes. Disparities in healthcare are real, yet they seldom make headlines. Imani Holmes '19 (Global Commerce and Spanish) is working to correct that. She develops effective communication strategies and executive leadership platforms for global pharmaceutical and biotechnology clients at Edelman, the world's largest public relations firm.
"It's all about transformation, in the sense that I create comprehensive media strategies that challenge consumers to consider the lived experiences of patients in a new or different way. It's about moving people along a different mindset in an ethical way, inclusive of where they are and where they come from," says Holmes. "Then I work to keep them there – connecting with stakeholders that most appeal to target consumers, and creating a web of influencers that impact how they make decisions."
Holmes returned to campus to share working-world insights with students in Associate Professor Fareeda Griffth's Intro to Global Health class. The two enjoy continuing to keep in close touch, sharing news, and talking over issues.
"Imani led the class in an intellectual and global conversation on the impact of chronic health disease, specifically chronic kidney disease and the efficacy of drug trials," says Griffith.